Minnesota Twins: Tony Oliva, 1964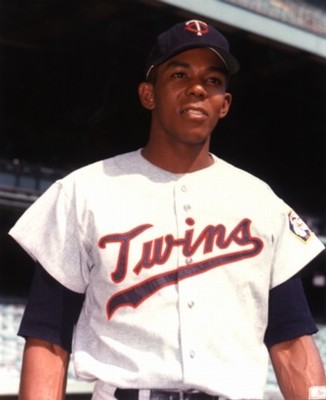 Photo courtesy tonyoliva.com
It's not often that a rookie can break into Major League Baseball and dominate with the bat early on. However, that's exactly what Minnesota Twins outfielder Tony Oliva accomplished in 1964.
After two quick appearances for the Twins in the previous two seasons, Oliva broke hard out of the gates in 1964 and never looked back.
By the time he was done, Oliva led the league in hits (217), runs scored (109), doubles (43) and total bases (374).
In addition, his .323 average was good enough to win the American League batting title. With his Rookie of the Year Award trophy, Oliva became the first player in American League to win both in the same season.
http://bleacherreport.com/articles/1378407-each-mlb-teams-top-rookie-of-all-time#/articles/1378407-each-mlb-teams-top-rookie-of-all-time/page/18